AeroChallenge RAeS Pakistan
Mar 23, 2023
---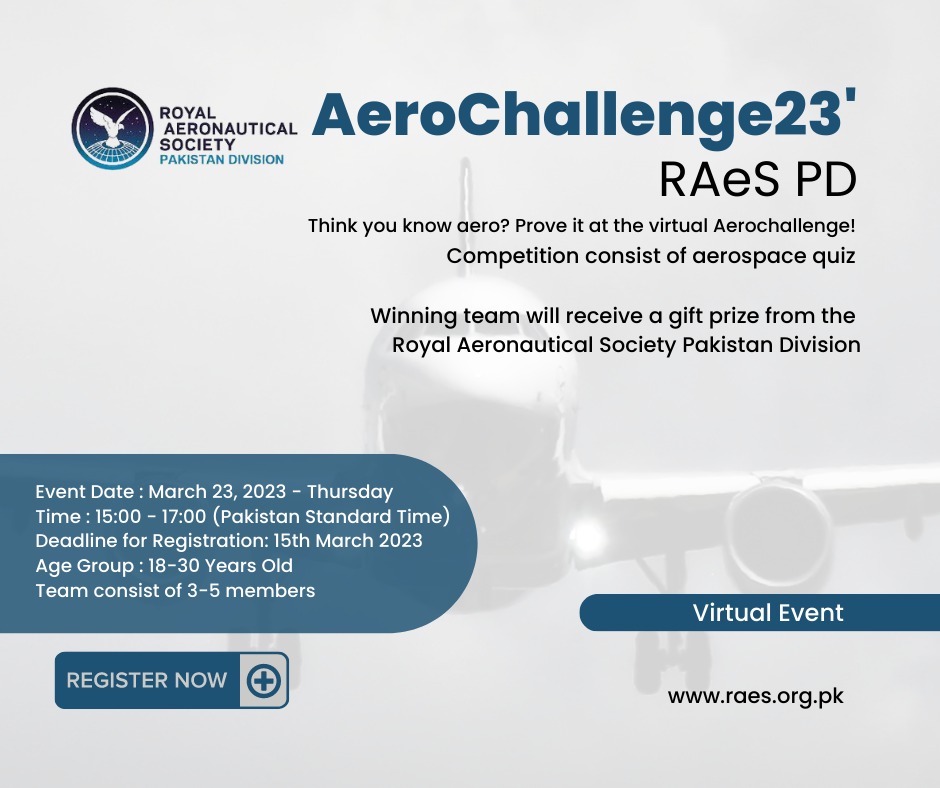 Are you a student, apprentice, or graduate interested in the aero industry in Pakistan and the UAE? Do you want to showcase your aero knowledge and skills?
Join the virtual Aerochallenge '23 organised by the RAeS Young Persons Committee Pakistan Division of the Royal Aeronautical Society! This nationwide event is designed to provide participants with an opportunity to battle it out for the coveted Aerochallenge trophy and bragging rights!
The event will be hosted virtually, and each team will receive access to a learning management system (LMS) to compete in our online quiz and secret build challenge. The Aerochallenge will cover a diverse range of topics related to the aero industry, ensuring that contestants are tested on a broad range of knowledge and skills.
Participants will compete in teams, with each team comprising 3-5 members. Teams will be expected to work collaboratively and communicate effectively to succeed in the Aerochallenge. The event is free to enter, making it accessible to all interested participants.
To register, please provide your Computerized National Identity Card (CNIC) or Emirates ID and your team members' information. The members of each team should be between the ages of 18 and 30.
Book Now